We recognize that all our patients are unique and deserve to receive dental care that reflects their individual needs. Our experienced and talented dental team is committed to working with you and your family to create a comfortable, stress-free, and rewarding dental experience every time you visit our practice.
We are pleased to welcome you and your family, and we look forward to working with you.
---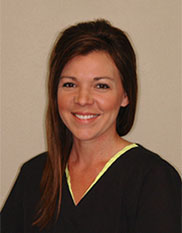 Jamie
Dental Hygienist
I am licensed in dental hygiene to provide professional dental cleanings, with a focus on preventing and treating gum disease. I honestly want you to feel comfortable as my patient! I listen, stay positive, and want to build a relationship with you on both a professional and personal level. We love welcoming new patients into the Blair Ridge Dental family!
At home, I have a wonderful husband Josh, a son named Vaughn, and our pug Gabby. We love to go camping as a family whenever we can!
---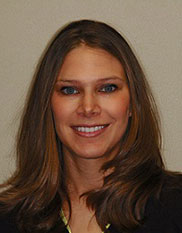 Jill W.
Dental Hygienist
I assess our patients' periodontal health by examining gingival tissue and providing prophylaxis or periodontal therapy. I am very friendly and try to explain to patients how important dental hygiene is, while getting to know my patients on a personal level. I love getting to know our patients; they're all such different and interesting people, and they all have something to share.
My husband Frank and I have a daughter named Rosalie and a son named Paul. In my free time I enjoy being with my family, traveling, cheering on our Iowa Hawkeyes, walking, playing golf, and reading.
---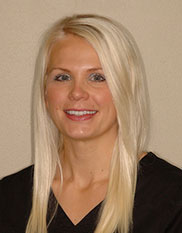 Carly
Dental Hygienist
My duty as a dental hygienist is to educate my patients without the lecture. My top priority is that my patient leaves this office feeling educated about all aspects of their oral health. It is also my duty to stay up to date on the latest technology and current trends and products available. I love sharing my own personal dental experiences with my patients to help them understand the importance of preventive care. At Blair Ridge Dental, we put our patients first and their care is our top priority, but we also love to joke around and have fun!
My husband Paul and I have three children: Ella, Luke, and Emery. Brooksie, our cat, also keeps us company. I love spending time with my family and friends, especially if we're outside. We enjoy gardening, camping, fishing, and sporting events.
---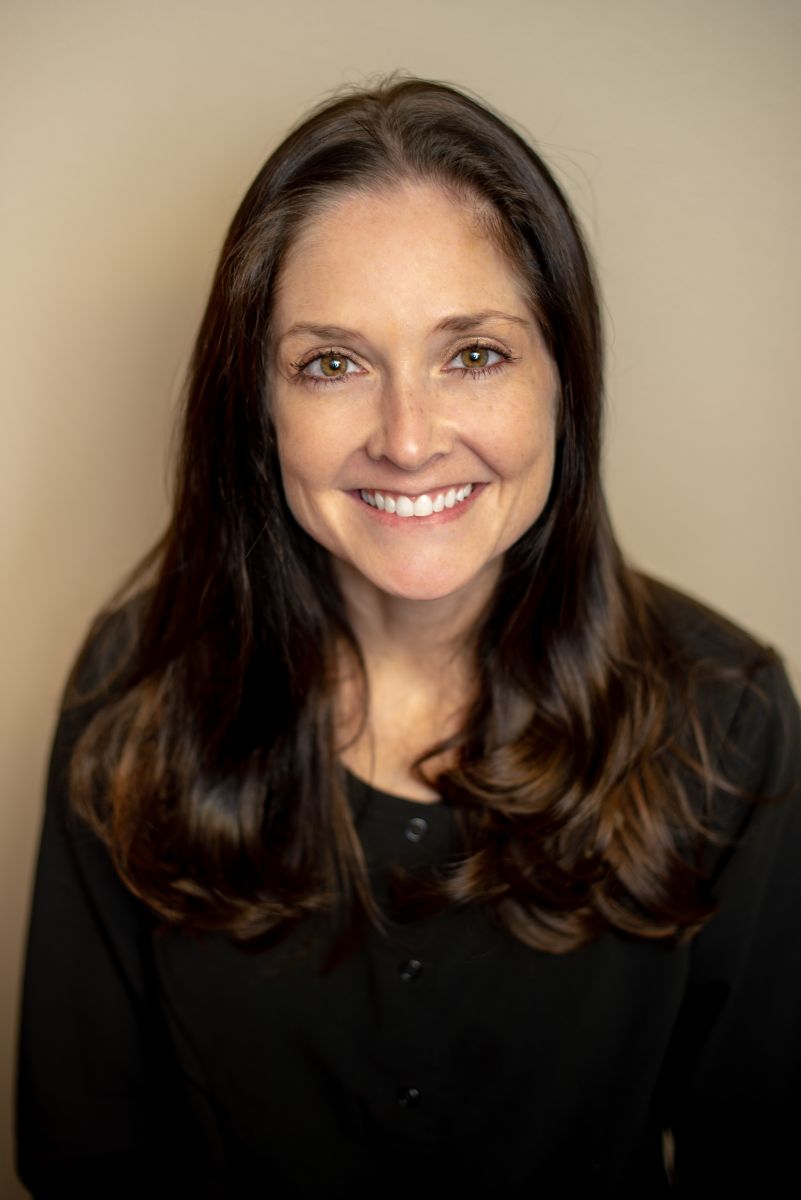 Tiffany
Dental Hygienist
I educate my patients in the many ways they can improve and maintain good oral health. I want them to be an active participant in their oral health care, and the TVs located in each exam room are a great tool to accomplish this. We are able to show our patients everything we are doing through the use of our intraoral camera. I really love all the technology we have here at Blair Ridge Dental!
My husband Chris and I have a son named Jackson and two daughters, Quinn and Kendall. I love outdoor activities such as fishing and gardening, going to athletic events, and watching Hawkeye football and basketball. />
---
Jenna
Dental Hygienist
As one of our office's dental hygienists, I perform routine cleanings and educate patients on proper oral hygiene, with the goal that they'll have a lifetime of great oral health. Each patient is so unique, and building relationships with every one is one of my favorite aspects of my job. Another one of my goals is to make sure my patients are as comfortable as possible while in our office. There's nothing better than seeing a happy patient leave our office with a huge smile!
At home, I have a wonderful cat named Phoebe. My free time is spent biking, boating, and hanging out with friends and family.
---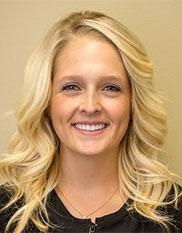 Lexie
Dental Hygienist
As a dental hygienist, I strive to make my patients as comfortable as possible while providing thorough dental cleanings. It is also my duty to make sure my patients know and are able to participate in improving their own oral health care. The technology we have here at our office helps make this possible. There is no better feeling than seeing improvements in our patients' oral health! In order to continue seeing these improvements, you can find me attending continuing education classes to bring the latest knowledge to my patients.
At home, I have a dog named Izzy. I also have a nephew and four nieces whom I enjoy spoiling. In my free time I enjoy watching the Hawkeyes, being outside, and spending time with family and friends.
---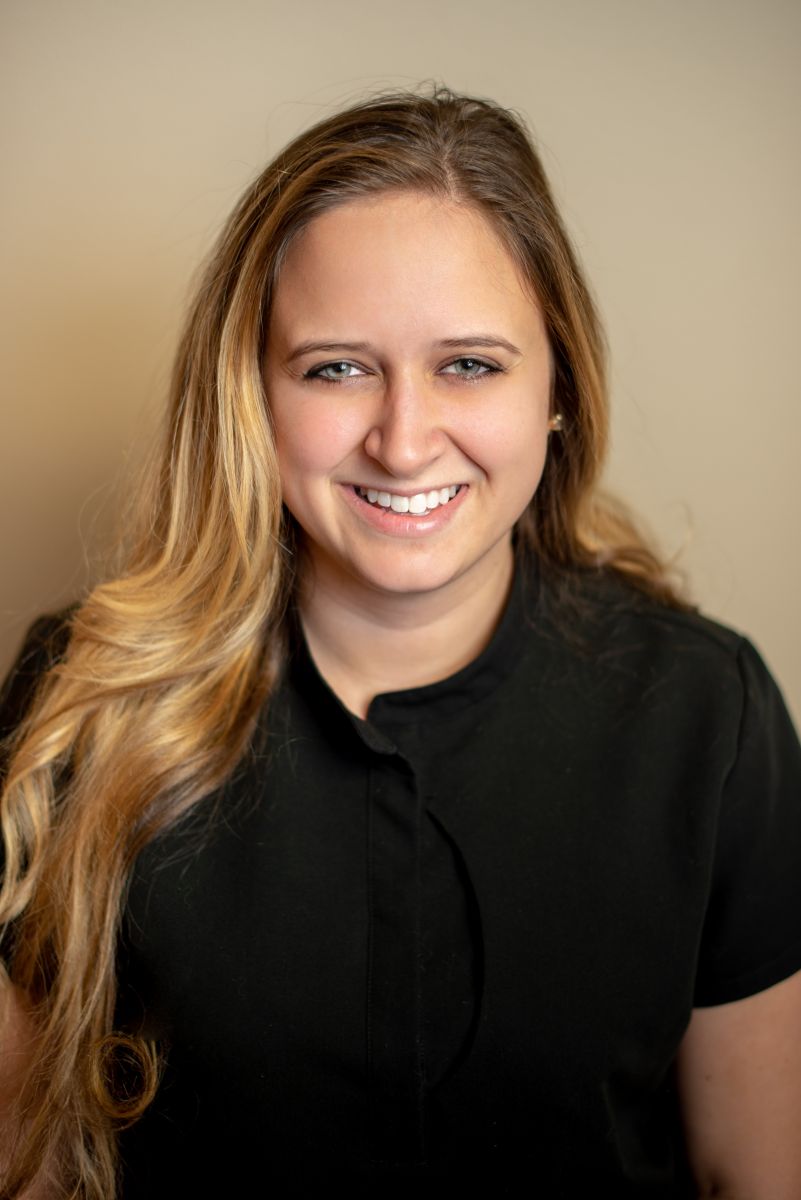 Olivia
Dental Hygienist
My goal as a Registered Dental Hygienist is to be dedicated, thorough, and personable with each patient while working to improve their oral and systemic health.
I am originally from Webster City where I grew up with a younger brother and sister. I am engaged to my fiancee Will and we have two cats, Bambino and Junipur. Will and I enjoy gardening, biking, and playing soccer.
---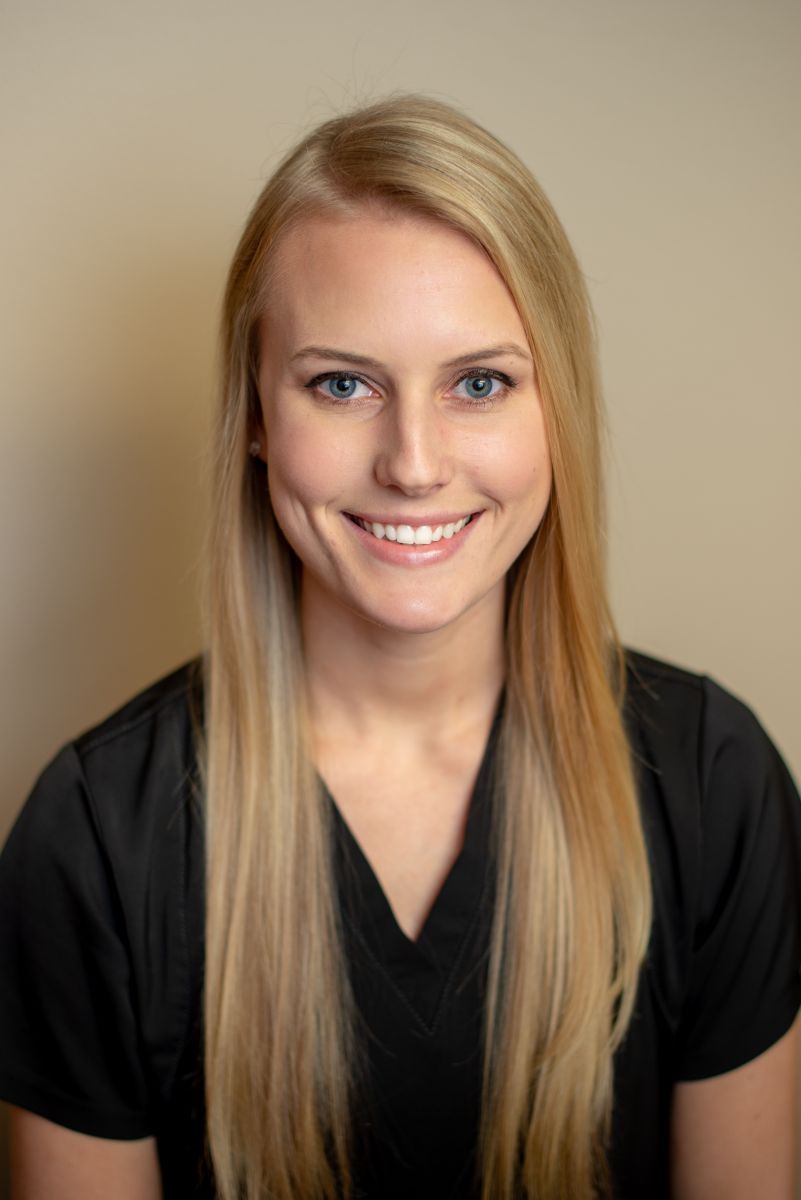 Alyssa
Dental Hygienist
It is my duty as a Registered Dental Hygienist to educate my patients on ways they can improve and/or maintain good oral health through proper oral hygiene habits and techniques. I strive to provide my patients with thorough, but gentle cleanings. I love to see patients with dental anxiety and help them work through it with open communication, detailed explainations, and a gental touch.
Outside of work I spend time with my husband, Braeden and our beagle Cooper. We love to travel, stay active, and spent time with family and friends.
---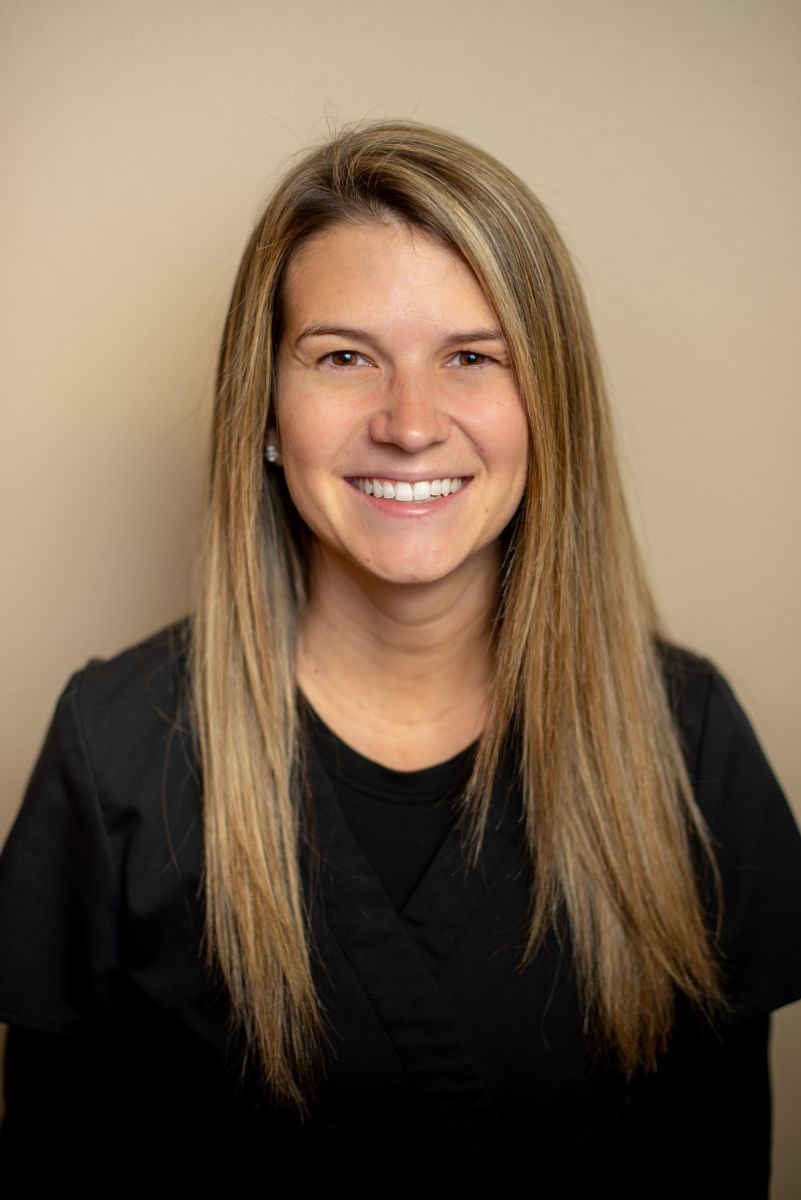 Kate
Dental Hygienist
As a Registered Dental Hygienist at Blair Ridge Dental you will aways find me with a smile on my face. I like to take th etime to listen to each patient's individual concerns and also build a relationship while helping to make them feel comfortable while in the office. I take pride in answering questions and education patients about their oral health.
I was born and raised in Cedar Rapids. My fiancee AJ and I have a dog named Murphy. I'm currently planning our August 2019 wedding and having a blast doing so.
I enjoy running, hiking, watching football and baseball, painting, and trying new restaurants and foods.
---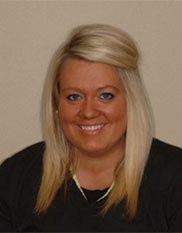 Carissa
Dental Assistant
One of my most important jobs as a dental assistant for Blair Ridge Dental is to make sure the patients are comfortable and understand everything we are doing. I like to keep up with my patients' lives and make them part of the family. I also enjoy keeping up with all the latest dental education and technology.
When I'm not working, I like to travel, work out, and participate on RAGBRAI yearly.
---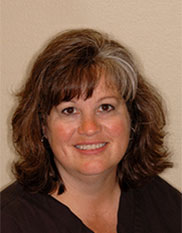 Deb
Dental Assistant
I am a graduate of the dental assistant program at Marshalltown Community College. I'm DANB and Iowa certified, and I stay current with changes in our industry by taking continuing education classes each year. I work chairside with our doctors during procedures and help answer questions and explain the process to our patients. I also prepare and organize materials, take impressions and X-rays, record patient information, and sterilize instruments and equipment. It's great to see patients maintain their health or turn their smile around. I love to smile, so it's a great feeling when patients smile from something you helped with!
My husband and I have been married for more than 24 years. We have a cat named Sammi, a Golden Retriever named Marley, and a rescue dog lab mix named Toni. I enjoy cooking and traveling. We belong to a Jimmy Buffett fan club where we hold fundraisers for local charities and get to meet people from all over the nation.
---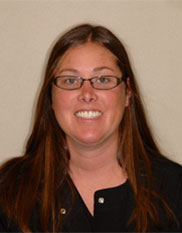 Cristy
Dental Assistant
I've been a dental assistant for more than 18 wonderful years. As I work alongside our doctors, I explain procedures in simple, easy-to-understand terms. I also take impressions and radiographs, help with front desk duties, and sterilize instruments. At Blair Ridge Dental we all truly care about our patients' comfort, health, and happiness. Our patients' best interests are at the heart of all that we do.
Outside of Blair Ridge Dental I enjoy doing Respite care for foster kids and enjoy biking, walking, and hanging out with family and friends.
---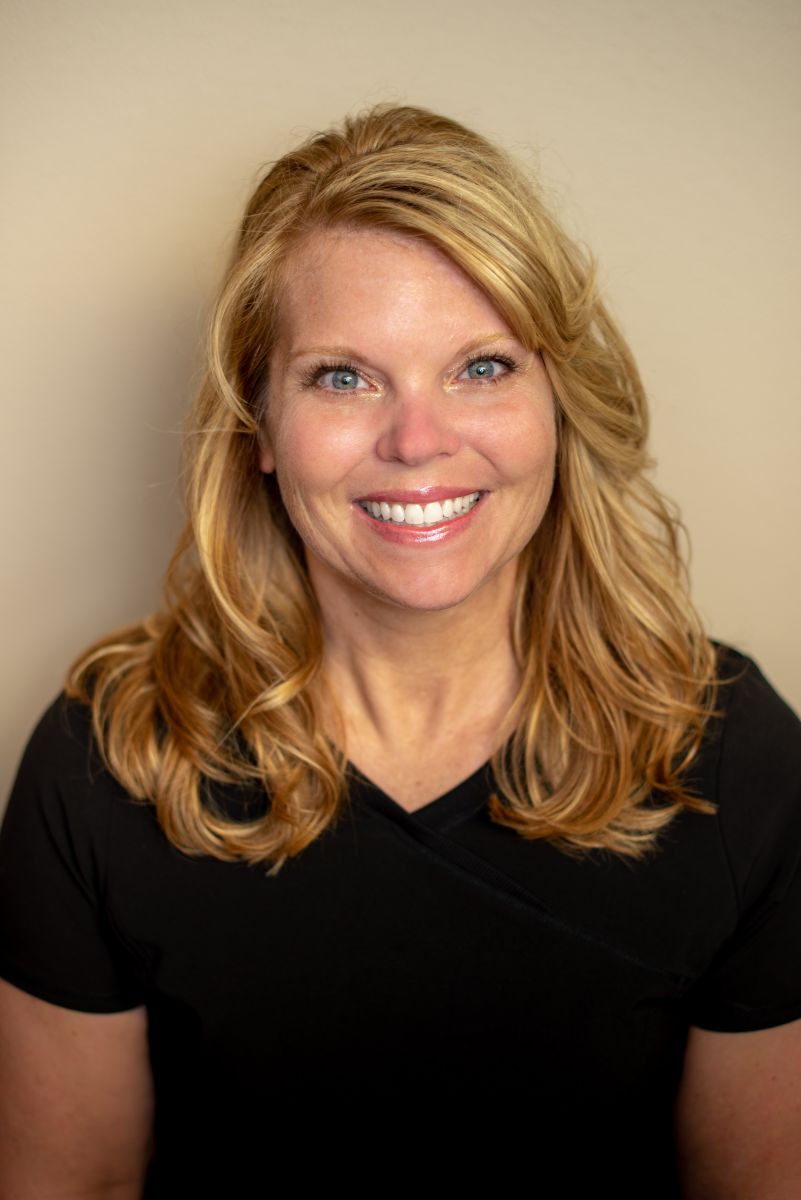 Nikki
Dental Assistant
I have worked in the dental field for more than 16 years: assisting our doctors, taking radiographs and impressions, serving as a treatment coordinator, and sterilizing equipment. Making patients feel comfortable with their dental experience is my #1 priority. If they are anxious about their dental appointment, I like to talk them through the procedure to ease any of their dental fears. Our technology here at Blair Ridge Dental is amazing, and we have something to everyone's treament needs. I also enjoy getting to know them on a personal level and helping to give them an awesome dental experience every time they're in our office.
My husband and I have two boys. I enjoy flower gardening, crafts, and being outside with my kids and at all of their activities.
---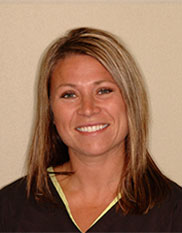 Darcy
Dental Assistant
I have been a dental assistant for more than 18 years and graduated from Des Moines Area Community College. I listen to our patients' needs and wants, and help to give them the dental health they've always wanted. I also want all patients to feel comfortable and that they're active participants in their dental health. At Blair Ridge Dental, we have outstanding treatments and technology to meet all our patients' needs.
I have been married for 16 years. My husband and I have three kids, multiple farm cats, and a dog. I enjoy spending time with family and friends, camping, biking, gardening, and any outdoor activities.
---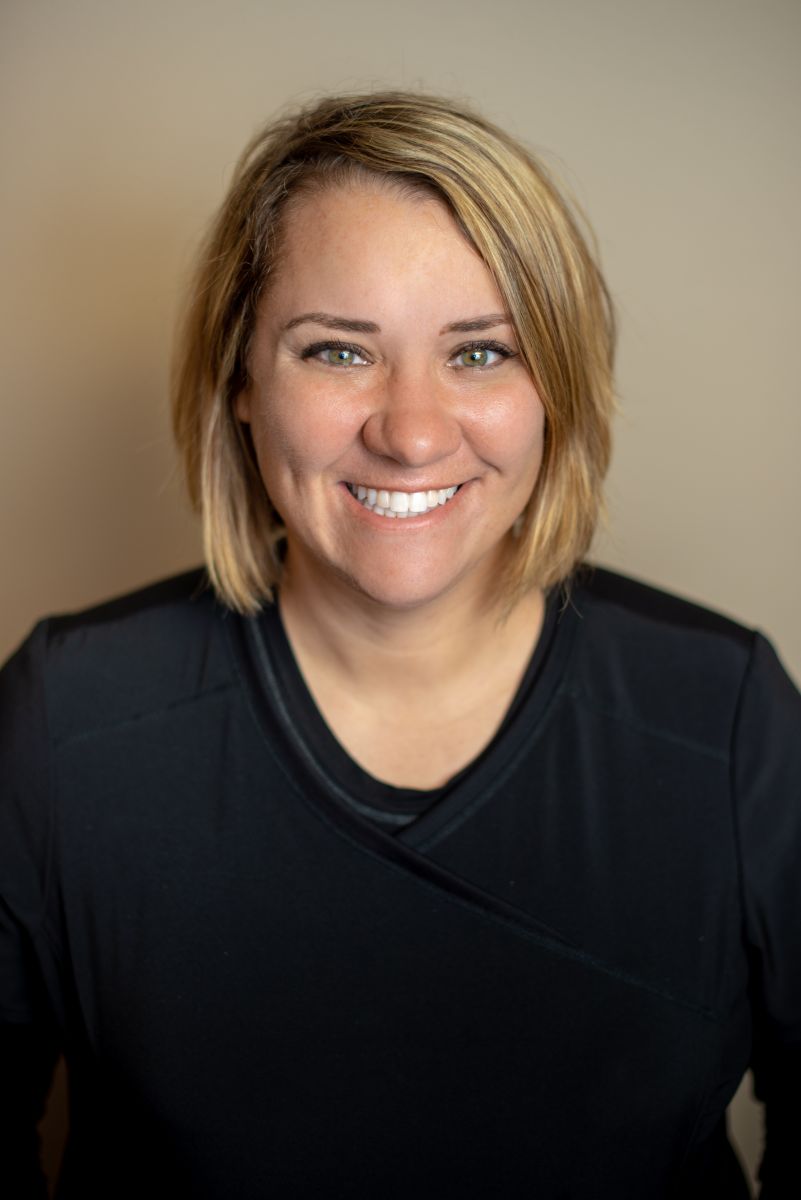 Elisa
Dental Assistant
I have been a Dental Assistant for 16 years and have been with Blair Ridge Dental for 10 years. I help with all aspects of restorative and preventative dentistry.
Outside of Blair Ridge Dental you can find me coaching the East Buchanan high school volleyball team as well as the AAU basketball and softball.
I am married with four children. My family and I enjoy getting outside whenever we can and camping with friends.
---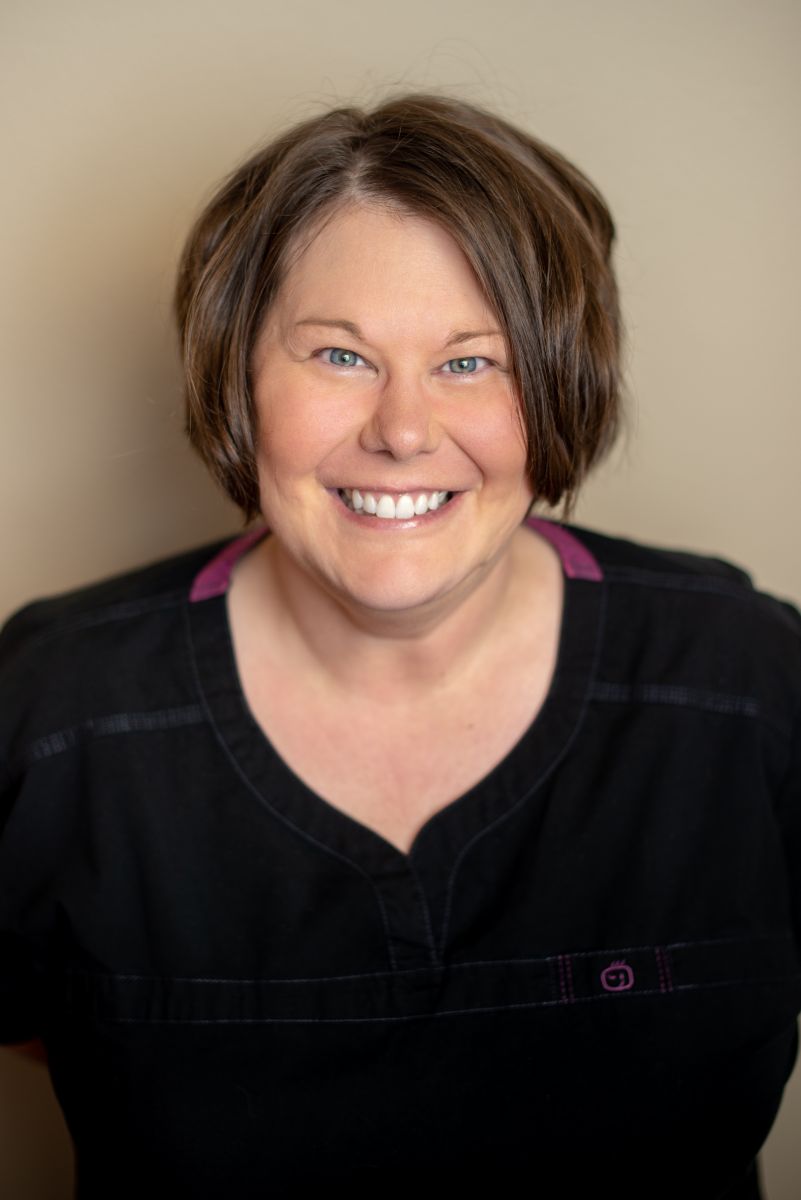 Paula
Hygiene Coordinator / Dental Assistant
I am cross-trained in two areas of our office: at the front desk as a hygiene coordinator and in the clinic as a dental assistant. So while I can be found alongside our doctors during patient care, I also work at the front desk where I schedule appointments. I make sure to treat our patients with the same compassion and care I would want for myself.
My husband John and I have one lab, Lorek, and three cats, named Squeakers, Fuzzball, and Fritz. In my free time, I love walking my dog, dining out with friends, listening to music, and going to movies.
---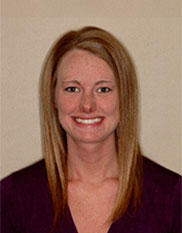 Jamie S.
Financial Coordinator
I greet all patients who walk in the door and make them feel welcome to our office. I also perform everyday office tasks such as scheduling, handling financial arrangements, and review treatment with patients. I like to get to know the patients and be able to relate to things they have going on in their lives. It is very important to me our patients feel welcomed and appreciated by our staff as an office. I definitely couldn't have been more blessed with such a great team of doctors to work with who are very dedicated to the work they perform and focus on building relationships with their patients as well as staff, which means a lot to all of us. Being a part of such an exuberant and friendly staff is definitely another great aspect of the job that makes it easy to come to work every day.
My husband Matt and I are enjoying every minute with our son Finnegan and have two dogs named Reggie and Rizzie. We enjoy going out with friends and spending time with family. I also thoroughly enjoy sewing.
---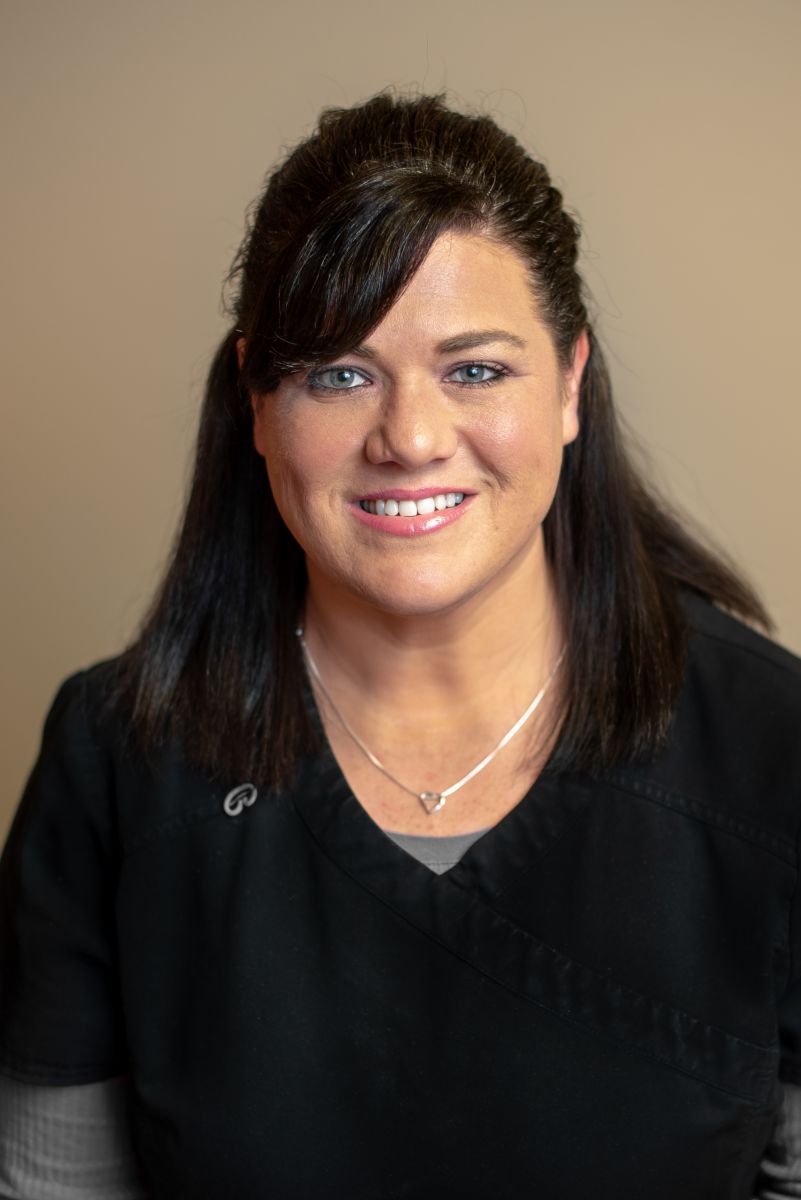 Jessica P.
Insurance Coordinator
Though I was a certified and registered dental assistant with over 11 years of experience, I now work as the insurance coordinator. I work with all pre-authorizations; I submit claims with narratives, research outstanding claims, and investigate rejected claims. I love the challenge of working with the insurance end of the dental field and getting insurance to help cover some of the investment for patients.
I have a supportive and hardworking husband, a son name Finneus, a daughter named Kinley, two dogs and a crazy cat! In my spare time, I enjoy reading, traveling, and spending time with my family and friends.
---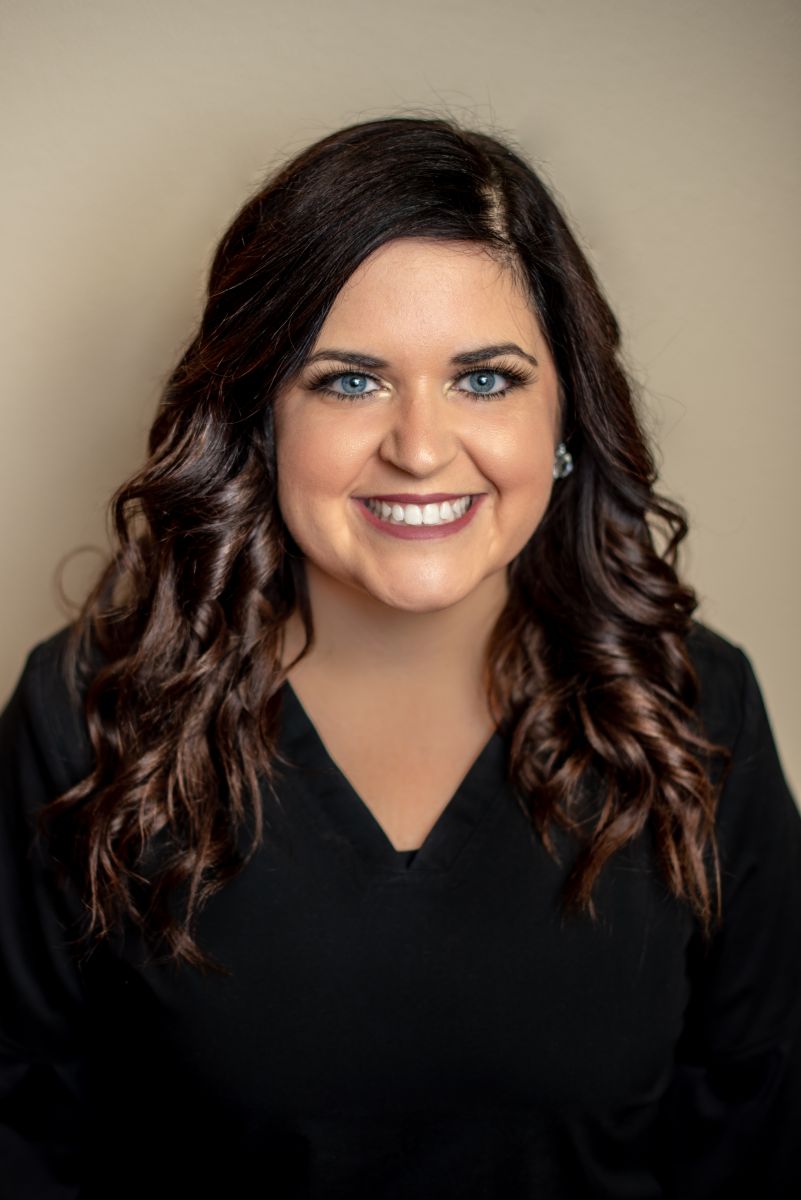 Sarah
Financial and Insurance Manager
As the financial manager, I handle all business-related tasks, including answering phones, scheduling appointments, overseeing patient collections, and analyzing everyday financial activities while managing the budget.
I also take on the insurance manager role to help in correctly submitting insurance claims as well as posting insurance payments for all patients and making sure claims are paid on correctly. Overall, I enjoy building personal relationships, working through treatment concerns, and creating financial plans that work for our patients. Other than loving the environment, our patients are top-notch and our training is continuous. All of the doctors desire to succeed in their goals, which is always so gratifying. I am thankful every day to be a part of the Blair Ridge Dental team, where patients are treated as people, not just teeth.
I enjoy spending my free time with family and friends, being outdoors, traveling, and my dog Bernie keeps my very busy!
---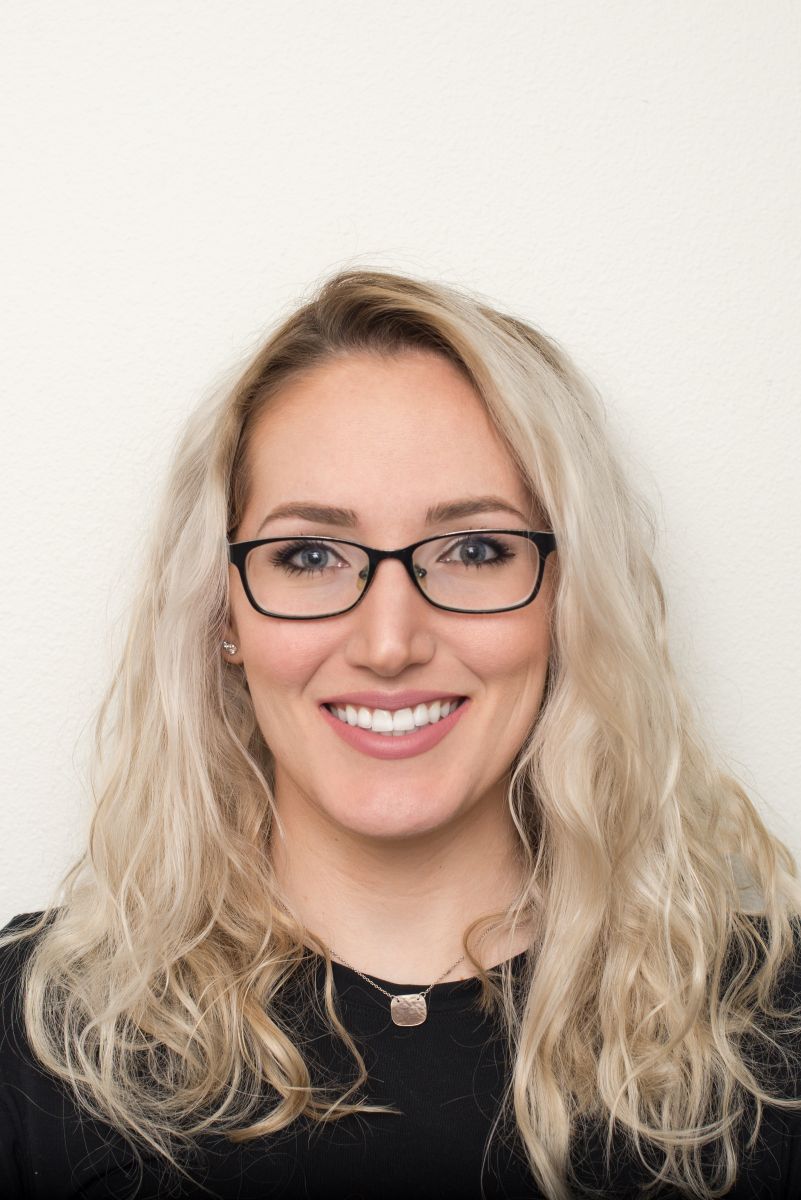 Brooke
Financial Coordinator
I am here to greet patients with a smile, tend to their financial and scheduling needs, and answer any questions they may have. I really enjoy getting to know our patients on a personal level. I love hearing about their activities and families. They make my day, every day!
My boyfriend Jason and I love to workout and watch Netflix. I am also a professional photographer in my spare time. On rainy days, you can usually find me curled up with a bowl of mac and cheese!
---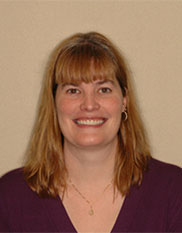 Jessica H.
Financial Coordinator
I am responsible for helping patients with scheduling, insurance concerns, and general patient questions. I love being a part of Blair Ridge Dental, helping to grow our practice, and ensuring that patient care is always put first. We focus on patient care to make everybody feel like they are family.
My husband Doug and I love to spending time with family, taking road trips (short and long distance) and going on picnics. I enjoy cooking, baking, and playing cards.